Dungeon Reavers
Dungeon Reavers is a generic ruleset for dungeon-crawling adventures heavily inspired by Knave and the Black Hack. This mini-zine was written for the One-Page RPG Jam but I have plans to develop it further into a bigger edition with more tools for sandbox and solo play.
Some of the features include:
A 3D6 core mechanic with partial success
A D6 based Usage Dice mechanic modified to roll above
No AC, use your armor and shield UD to negate damage
Anything can be an improvised weapon if it makes sense

Freeform sorcery, cast whatever you want with a cost
No levels, no class, develop your character diegetically

Future Complements:

A pocket grimoire expanding the magic system
A sample bestiary with classic monsters
A Dungeon Generator that uses a deck of cards
A sample starting setting with NPCs and adventure hooks
An inventory of treasure and magic items
If you can't afford to pay the minimum price, feel free to pick one of the community copies available.

Thanks for your support!

UPDATE 1: Versão traduzida em PTBR já disponível para download!
UPDATE 2: A PDF in pamphlet format in both english and portuguese.
Purchase
In order to download this Ruleset you must purchase it at or above the minimum price of $3 USD. You will get access to the following files:
Dungeon Reavers - Mini Zine - ENG.pdf
2 MB
Dungeon Reavers - Mini Zine - PTBR.pdf
2 MB
Dungeon Reavers - Character Sheet.pdf
2 MB
Dungeon Reavers - Pamphlet (ENG & PT-BR).pdf
1 MB
Comunity Copies
Support this Ruleset at or above a special price point to receive something exclusive.
Comments
Log in with itch.io to leave a comment.
Simple, consistent and elegant👍🏻
Love the idea of the "Forgotten Slot"
This is probably one of the most solid OSR systems I've come accross recently.
I have a little question about death, tho. The zine doesn't seem to mention under what circumstances a character dies. The advancement section mentions that you increase your HP and one of your stats when you reach 0hp and survive, which means that simply reaching 0hp isn't enough to kill you, but it doesn't specify what circumstances would cause you to not survive after reaching 0hp.
For now I'm just going to assume that reaching 0hp doesn't kill you but you die if your hp goes into the negatives.
Thanks, I'm glad you liked! ❤️
The lack of space forced me to check priorities so I decided to leave death out of it, for now it's up to the GM when a character dies.
But I like to give one last chance to survive when they reach 0hp. They are now vulnerable to a deadly blow but if they manage to escape or the group works together to rescue them and tend to their wounds, they survive.
Do you autorize the using of your ruleset in free video games published on the web ?
Sure, as long as you credit the ruleset it's cool for me! And send me the link to play please
Can you explain how to fold it into a pamphlet after printing?
It's a mini-zine, you fold like this, if your printer doesn't print the whole surface of the sheet you need to cut the edges before folding: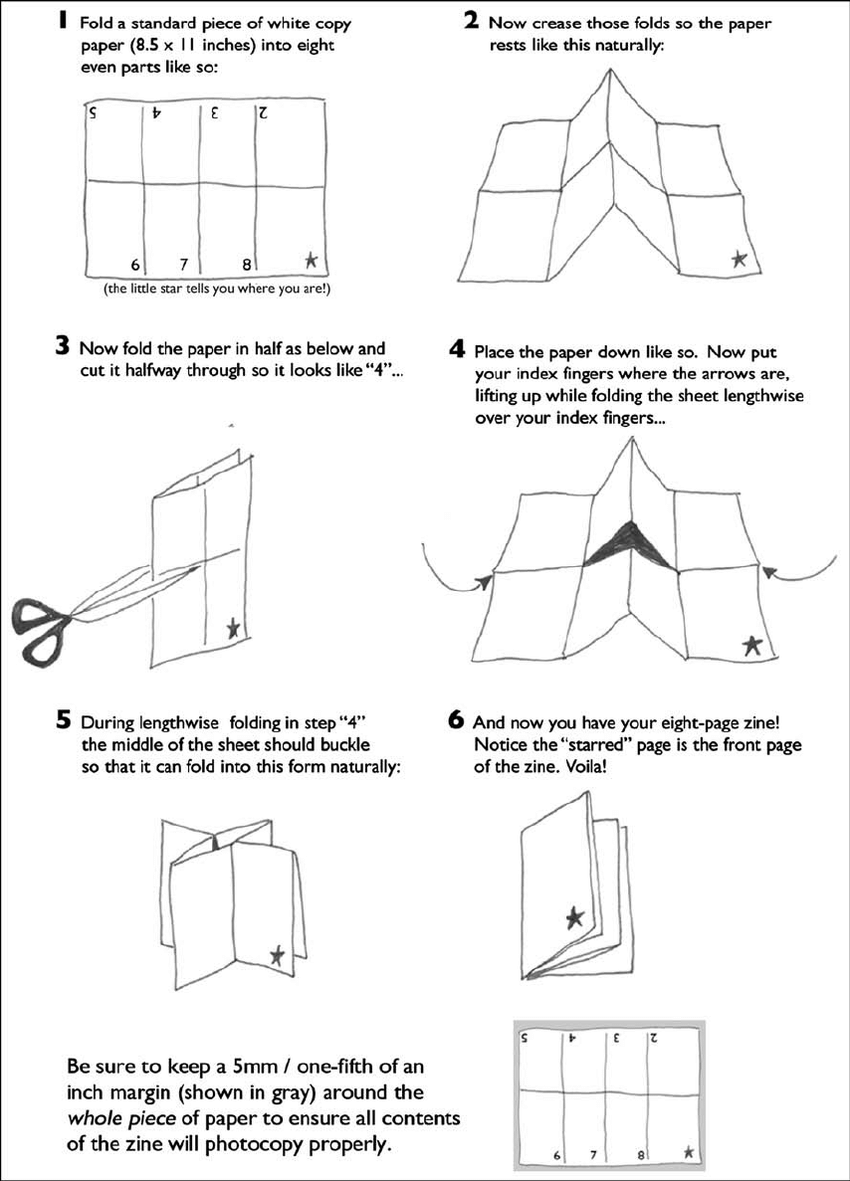 Also the format I'm using is A4, not letter